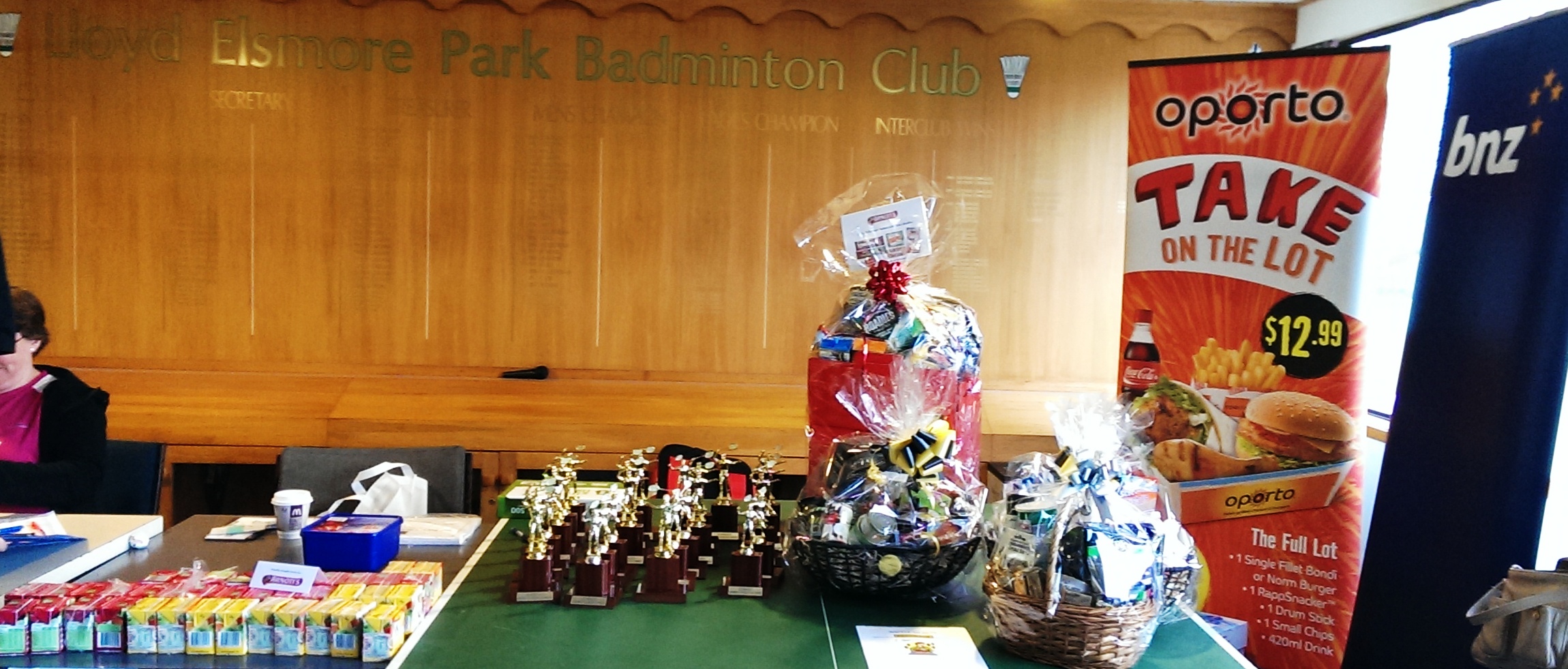 The club successfully organized its annual LE Senior Open badminton tournament for the second successive year on 25th Aug 2013 last month with a massive number of players from all grades participating.
The competition was open to all age groups inclusive of juniors with close to 120+ players fighting it out on a jam packed day of competition with some really exciting matches on display.
The final list of 2013 winners across all grades can be viewed below:
http://www.tournamentsoftware.com/sport/winners.aspx?id=DAA47294-EAA0-4D54-8C31-9960333B1464
Continuing its fine standard of competition, the highly competitive MSA Grade title went to promising national player Daxxon Vong who defeated Jonathan Curtin in three tiring sets 21-19,18-21,21-9. While Daxxon redeemed his defeat in 2012 MDB final, Jonathan made up in the MDA winning partnering with Dhanny Oud.
Danny's brother Riga Oud won the XDA title with Selena Wu. Selena also capped off the victory in WSA&B combined title and runners up in WDA&B combined.
The most exciting and tough matches were however in the B grade where Ben Hillier showed once again why he is the most exciting Junior talent in country winning the MSB grade title against Dan Livingstone in the last match of the day in gruelling 21-19,16-21, 21-12 to bring some local joy for LEPBC.
Playing his third consecutive three-setter and coming from a really tough half of draw where he had to come from behind twice in quarters and semis, Ben played his heart out in etching a great win showing remarkable composure and strength beyond his years.
It was a similar story in MDB as well where Zikon and Wilson played some attractive badminton to defy odds and win against second seeds Kevin Ng/Surya Rao 21-19,22-20. They had earlier defeated the top seeds in semis in straight sets as well making the best of their current form.
XDB title went to Dan Livingstone/Mellisa Thomson who had some great wins this year winning at CMBA Open earlier as well. They had already overcome the top seeds in the semis against odds and had a relatively easy passage in the final.
The C Grade had more exciting matches for social grades with LEPBC club secretary Teresa To winning a few of them to cap a fine day for her.
In addition to the competitive badminton on offer, there was plenty for spectators and players to keep them happy. We would like to THANK YOU SPONSORS!!
You made the event lot more worthwhile with your consistent backing and the valued association in supporting 2013 LEPBC Open.
All this was made to appear so easy from the valuable support of club's official sponsor BNZ and club's additional sponsor Oporto NZ whose financial backing for the next two years and their community support initiatives are helping club's like us to prosper further. Thank You !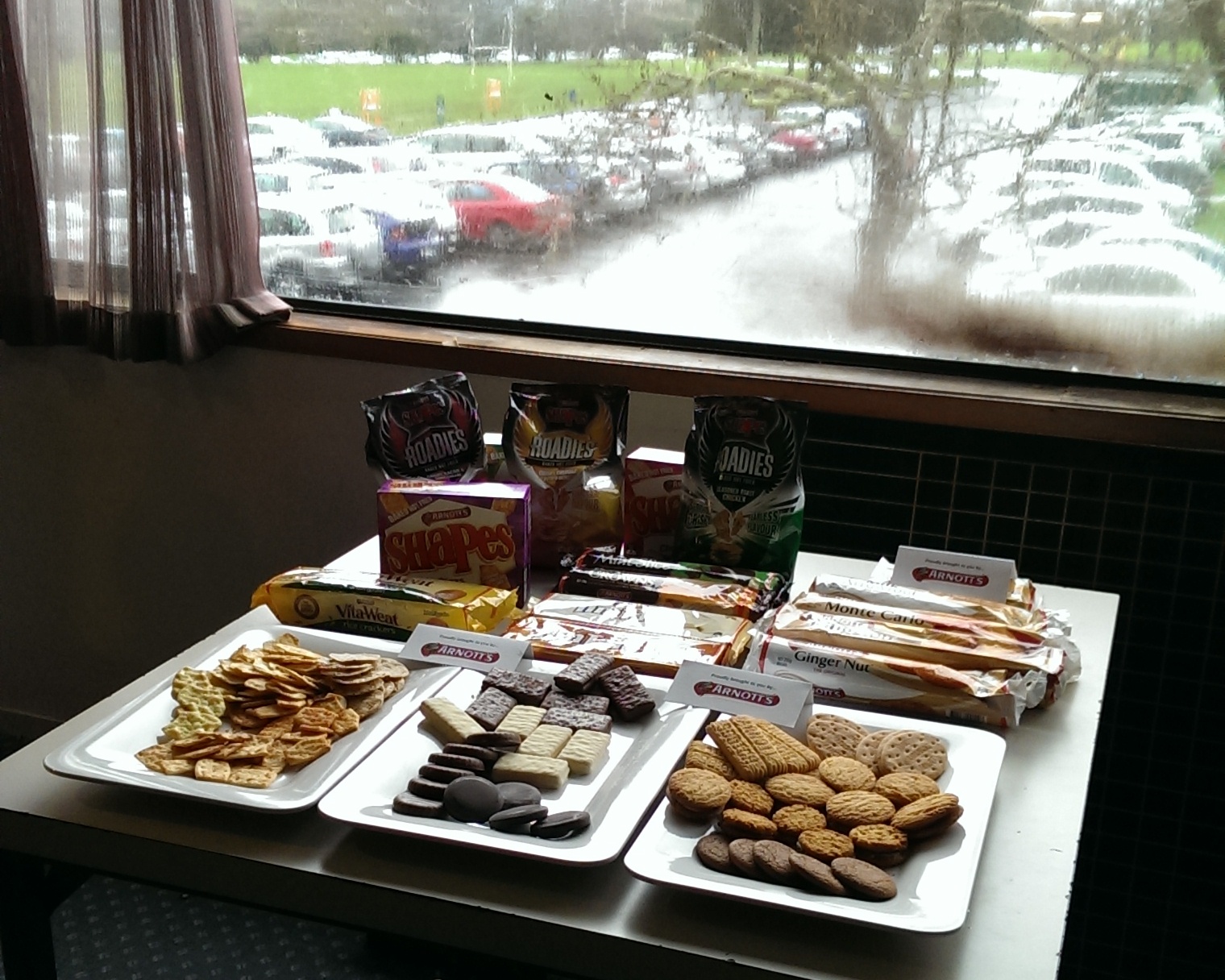 The tournament specific sponsor Arnotts NZ with coordination from club member Echo Huang helped in providing refreshment to each and every player who entered along with day long snacks, biscuits and munches. They were the most sought after item throughout the day with repeated dips from all players.
They also provided the big prize of $100 worth Gift Hamper.
Massive thanks to LoneStar NZ  and Kirsteen Ng in her regular support for LEPBC for providing $20 player vouchers to all participating players which became part of their goodies bag. This was further supplemented by 2*$50 each dine-in vouchers as well from LoneStar showing their consistent club support over the last two years.
Thanks once again to FoodStuffs NZ joined hands with club in offering a $15 worth bottle of finest bubbles for all 24 winners. Of course, we didn't give it to Ben, his dad and LEPBC Junior Club President Robert Hillier was onsite to receive on his behalf.
This was further complemented by two $50 worth each Raffle Baskets.
The club additionally pitched in to offer two $155 worth each Half Year Club Membership Draws open to all participating players on the day (not redeemable for cash) and also a raffles basket draw worth $40 for anyone.
A massive round of thanks to Jack Ngametua from Auckland Badminton who dedicated his whole day in helping organise the matches throughout the day and smooth running of the tournament. You are always there for badminton.
And finally, the three LEPBC club presidents in promoting the tournament and all you supporters, spectators and players without who it would be worthless to begin with..
The tournament snaps will be updated on the club's Facebook fan page along with all draw results and prize winners at www.facebook.com/LEPBC
LEPBC