As a Member
$100  Annual membership fee (valid 1 year from payment)
eg. Joining on 26/8/2012 will validate your membership to 26/8/2013)
(NB. This is a joining fee – additional top-up required for court bookings.)
$10 Membership card – one-off payment
(unless require replacement)
Badminton  (courts 1-11)
(NB. No per-person fees apply)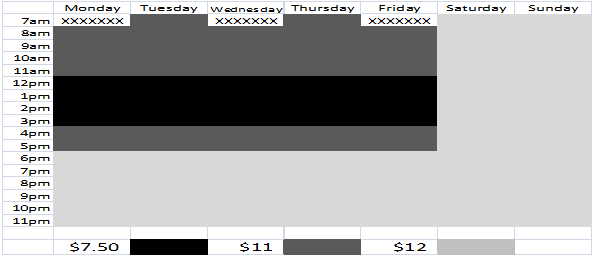 Basketball  (courts 9,10 & 11)
$30  Per hour   All times
(NB. Due to health & safety reasons, half-court basketball is strictly not allowed)
* On-Line booking available for members only.
* One membership card can book one badminton court or the basketball
court at the same timeframe  (eg. 1 badminton court only or basketball @ 2-4pm).
* There are no booking hours limit per day / week (eg. one can book 9am-3pm everyday every week).
As a Visitor (Non-Member)
Badminton           $20 per hour  All times
(NB. No per-person fees apply.   Visitors to provide their own gear during play.)
*Pro Shop onsite supplying top quality equipment at discounted prices & racket hire available @ $2 each.
Basketball            $40 per hour                           All times
(NB. Due to health & safety reasons, half-court basketball is not allowed)
Contact
Tony Griffen/Maggie Chan
ph: 095766434
email: gymmanager@purc.co.nz